Basic Rights In Special Education
Thursday, March 22, 2018
6:00 PM - 8:00 PM
Fords
This event has already occurred!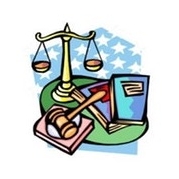 Join us for an introduction to the Special Education Process. Whether you are new to Special Education or have been involved for a while, this workshop is for you. This presentation provides families with an introduction to their rights and responsibilities as parents of children with special needs under the Individuals with Disabilities Education Act (IDEA), the New Jersey Code, and Section 504 of the Vocational Rehabilitation Act. Parents begin to identify dreams and goals for their children, understand laws and learn advocacy strategies that will help them help their children reach those goals. Parents of classified children and children who are having difficulty in school, but may not be classified, will benefit from this training.
March 22nd. 2018
6-8pm
Location:
535-537 New Brunswick Avenue
Fords, NJ 08837

For more information call:
Nicole Pratt
[email protected]
Registration:
https://br-middlesex.evetbrite.com
Deadline to register is March 22nd at 5:00pm.
Age Groups
Community Services

Arts & Recreation

Community

Education

Employment / Training

Family & Support Services

Health Services

Developmental Needs

Payment Options
Areas Served
Last Updated: 02/27/18