CALENDAR OF EVENTS: Harmony Family Success Center
Thursday, April 26, 2018
Meets Weekly
New Brunswick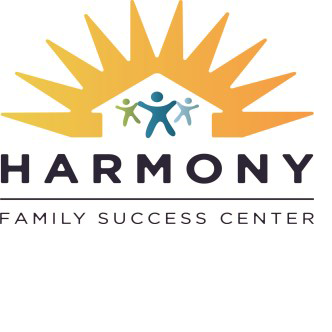 The Harmony Family Success Center
The Harmony Family Success Center (FSC) is a neighborhood gathering place where any Middlesex County resident can go for support, information, and services. The purpose of the FSC is to enrich the lives of children by strengthening families and neighborhoods. The FSC provides services directly, collaborates with community agencies to provide services on site, and helps arrange access to off–site resources where necessary.
The Harmony Family Success Center uses a collaborative approach to service provision where local residents serve as mentors and decision makers, and families use strengths/skills to problem solve. PRAB's FSC promotes community involvement and shared responsibility by engaging and recruiting participants in the development and implementation of programs and services, as well as the governance of the center. All activities and programs are designed and developed to ensure sensitivity to the values and cultures of the community and the families being served. The center also includes expanded services to meet the requests of families in the community including specialized domestic violence services, youth development, and family literacy and education.
Parents as Teachers Program
The Parents as Teachers Program (PAT) is an evidence-based, free and voluntary home visitation program serving pregnant women and families with children 0-3 years of age. The program believes that parents are their children's first and most important teachers and provides information, support, and developmental screenings as well as referrals to community resources. Participants must reside in Middlesex County and may enroll during pregnancy up until the child is 1 year old.
Family Leadership Academy
The Family Leadership Academy (FLA) is a year-long, innovative program that helps low and moderate-income families build the skills and access the resources necessary to achieve a greater degree of economic security and mobility. The mission of the FLA is to revitalize the Esperanza neighborhood, a 57-block area of New Brunswick, one household at a time. The FLA uses a holistic approach to support families along the path to long-range economic security by investing in the financial, social and human capital of participants. There are two groups per year, applications are accepted on a rolling basis for both Fall and Spring cohorts.
The FLA program includes five key elements:
(1) Assessment and goal-setting: Participants set personalized goals in five categories: family stability, well-being, education and training, financial management, and employment.
(2) Mentoring and case management: Participants work closely and collaboratively with Family Coaches to meet progress on goals and problem-solve obstacles.
(3) Structured curriculum: Twice-monthly group sessions and workshops tailored to the five categories of goal-setting, with a particular focus on financial capability.
(4) Peer support: Participating families progress together as a group, building a network of support and connecting to opportunities for personal advancement.
(5) Financial incentives: Participants can invest in a matched savings account and receive small financial rewards as they progress.
Please contact PRAB Headquarters at (732) 828-4510 for details about programs.
Age Groups

Children
Adolescents
Adults
Seniors

Community Services

Arts & Recreation

Community

Education

Family & Support Services

Payment Options
Language / Culture

Spanish / Latino / Hispanic

Areas Served
Last Updated: 04/09/18