Grandparents Tea Time!!

-
New Brunswick
This event has already occurred!
Raising grandchildren can be a tremendous challenge. Grandparents caregivers need to develop a support system to help them with the many tasks at hand. It's also important for grandparents to take good care of themselves so they can stay mentally and physically healthy.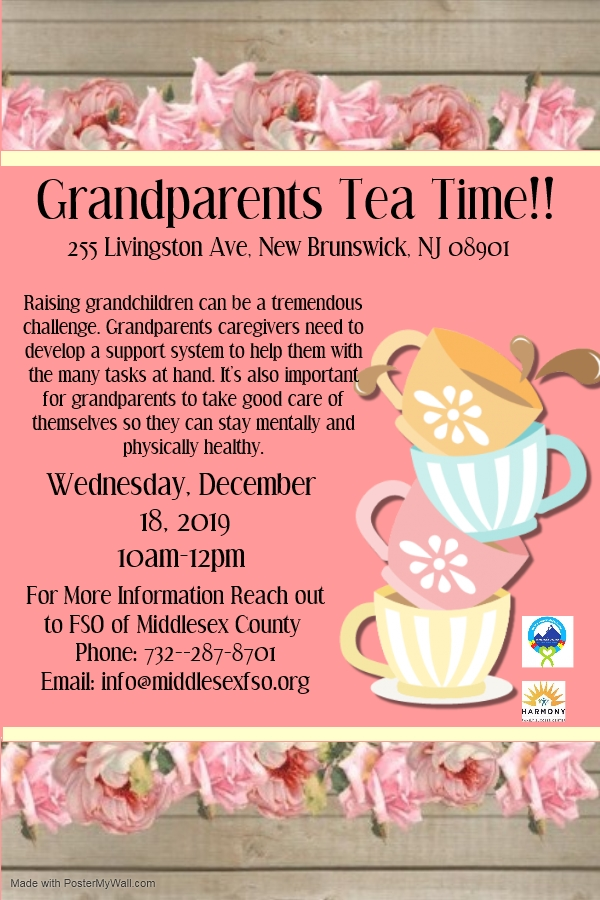 Age Groups
Community Services

Community

Family & Support Services

Health Services

Behavioral / Mental Health

Crisis / Safety

Medical

Payment Options
Last Updated: 12/19/19