ResourceNets of the New Jersey Children's System of Care
732-572-3663 ext 137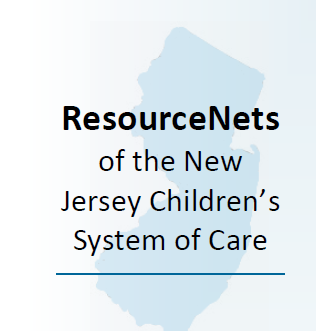 County Web & Mobile Friendly Resource Directories
A wide range of information about local resources, supports, services, news, and events for families across New Jersey.
About ResourceNet
ResourceNet is a free web directory of programs, supports, services and events for families specific to county of residence in New Jersey.
It is mobile-friendly, and can be translated to different languages, printed or shared through social media. Across the bottom of each ResourceNet is a banner that includes links to all other connected ResourceNets.
ResourceNets do not share subscriber lists with third parties. The information is kept as accurate as possible.
The ResourceNets make no endorsement or assurances with regard to resource availability or delivery of service for information displayed on any ResourceNet.
Each ResourceNet is administered by the respective Care Management Organization (CMO) in each county and supported by the Department of Children and Families' Children's System of Care (CSOC).
CSOC serves youth up to 21 years of age and their families with emotional, behavioral, developmental/intellectual disabilities, and substance use challenges.
PerformCare helps connect a parent or guardian to appropriate services for their child through the Children's System of Care.
Call PerformCare /Contracted Systems Administrator (CSA):
1-877-652-7624
www.performcarenj.org