Community Health Law Project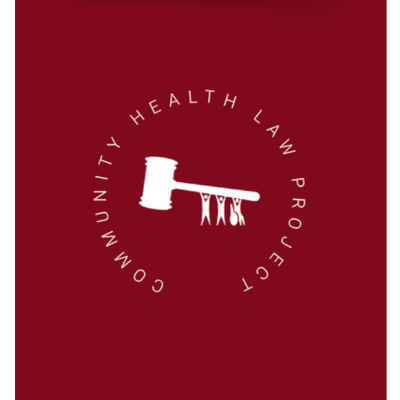 CHLP's Areas of Expertise
Public entitlements (Supplemental Security Income, Social Security Disability benefits, county and municipal Welfare, emergency assistance, food stamps);
Medicaid, Medicare and other health insurance benefits, as well as fee-for-service and managed health care disputes;
Housing advocacy (habitability and landlord-tenant issues);
Consumer law (debt collection, bankruptcy, contracts);
Family law (child support, visitation, domestic violence);
Discrimination (housing, employment, education, and public accommodations);
Barrier-free accessibility;
Advance directives and living wills;
Outreach and support for persons with disabilities;
Systems coordination (information, linkage and referral); and
Training, counseling, and technical assistance.
Eligibility for Service
Disability. CHLP assists individuals with mental health, developmental, physical, and visual disabilities; people living with HIV/AIDS and their families; and, in certain issues, organizations that serve people with disabilities.
Residence. CHLP assists people who live "in the community." Eligibility for services varies by county of residence as determined by CHLP's funding sources.
Income. CHLP represents low-income individuals who are unable to afford the services of private attorneys. Counseling, referral, and additional program services are available to others according