Grandparent Caregiver Support Group

Perth Amboy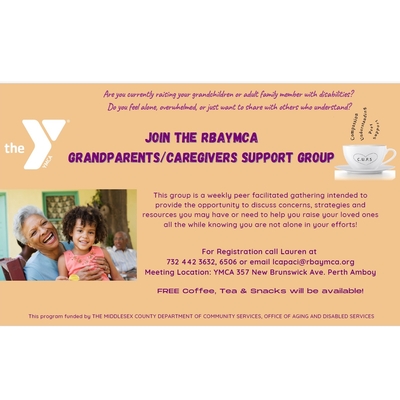 Are you currently raising your grandchildren or adult family member with disabilities?
Do you feel alone, overwhelmed, or just want to share with others who understand?
This group is a weekly peer facilitated gathering intended to provide the opportunity to discuss concerns, strategies and resources you may have or need to help you raise your loved ones all the while knowing you are not alone in your efforts!

For Registration call Lauren at
732 442 3632, 6506 or
email [email protected]
Meeting Location: YMCA 357 New Brunswick Ave. Perth Amboy
FREE Coffee, Tea & Snacks will be available!
Last Updated: 07/13/23