Kiddie Keep Well
Thursday, July 21, 2022
8:00 AM - 10:00 AM
Edison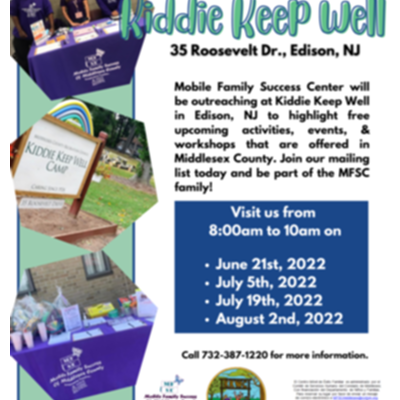 Mobile Family Success Center will be outreaching at Kiddie Keep Well in Edison, NJ to highlight free upcoming activities, events, & workshops that are offered in Middlesex County. Join our mailing list today and be part of the MFSC family!
Visit us from 8am to 10am June 21, July 5, July 19, and August 5.
Call 732-387-1220 for more information.
Age Groups

Children
Adolescents
Adults

Community Services

Community

Payment Options
Language Spoken
Last Updated: 06/03/22