ANCHOR Program Deadline Extended
(732) 745-4041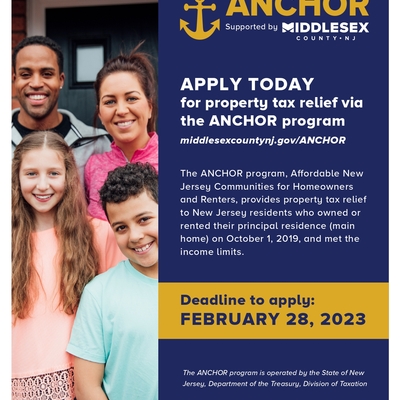 The ANCHOR property tax relief program has extended its deadline to February 28, 2023.
ANCHOR is open to residents who owned or rented their home on October 1, 2019, meeting certain income limits. Apply online or via mail or by phone -- to secure this tax relief.
All the details with links are on the My Middlesex County app post, click HERE or visit middlesexcountynj.gov/ANCHOR.