Children of Undocumented Immigrants can now get N.J. Health Coverage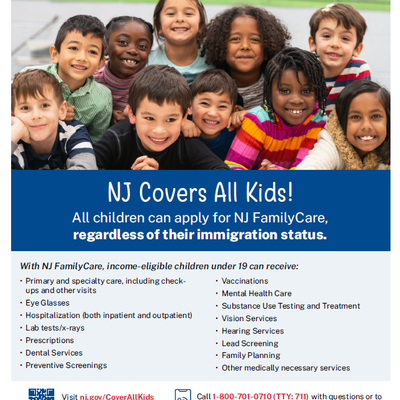 Starting January 2023, New Jersey has expanded NJ FamilyCare eligibility to include eligible children under 19 under a $11M expansion, regardless of immigration status. Children must still meet current income requirements. This is the second phase of Cover All Kids. The first phase, completed in July 2021, eliminated premiums, and waiting periods for children. The change will add an estimated 16,000 children for the NJFamily Care/Medicaid program.
Visit https://njfamilycare.dhs.state.nj.us/ to learn more and to apply for affordable healthcare coverage and quality care or call 1-800-701-0710 (TTY: 711).