North Brunswick Site Opening March 27 for In-Person Care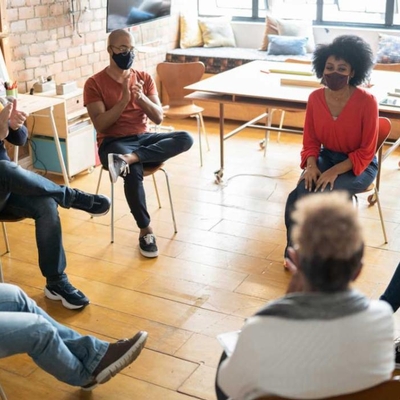 Starting March 27, 2023, intensive outpatient and partial hospital program care at Princeton House's North Brunswick site will be provided in person for the following programs:
Adult Program – Psych and Co-Occurring Disorders
Young Adult Program
Adolescent Program
Children's Program
Hours
Intensive Outpatient Program: 9:30 a.m. to 12:30 p.m., three to five days per week
Partial Hospital Program: 9:30 a.m. to 3:30 p.m., five days per week
Telehealth options
Young Adult Program
Adult Program
Women's Program
Our telehealth intensive outpatient program is available three hours a day, three to five days per week for those who live outside the service areas for our sites. Ask your admissions clinician for details.
NOW SCHEDULING EVALUATIONS
Call 888.437.1610, option 2.
ADMISSIONS PHONE: 888.437.1610
FAX FOR INPATIENT CLINICAL REFERRALS: 609.688.3779
FAX FOR OUTPATIENT CLINICAL REFERRALS: 609.683.6840