First Children Services - Transitions Program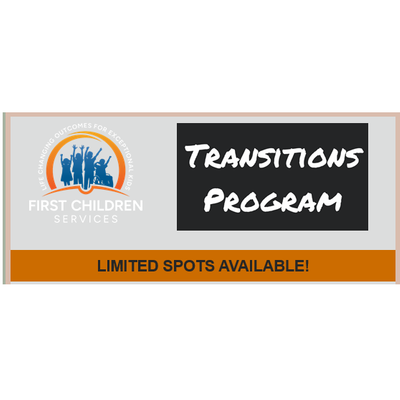 We understand how hard it can be for a student experiencing anxiety, depression or other mental health challenges to regularly attend school. Students who are not attending school due to underlying anxiety disorders, depressive disorders, fears, bullying, social skills challenges, and/or family-related difficulties present a considerable challenge for school personnel and their families.
When it comes to school refusal, First Children Services is here to help! Our Transitions Program is a small group, center-based, home instruction program for students in grades 6-12 who are not able to attend their public schools due to anxiety, depression, or other mental health challenges. We're a New Jersey Department of Education program for home instruction, counseling, and other related services.
The goals of the Transitions Program are to help students with anxiety and/or depression, who are not attending or thriving in a typical school setting, to return to a classroom-like setting, and learn coping skills
Limited spots available!
For more information on the Transitions Program and to get started, please contact Caitlin Summers-Motta, Director of Mental Health Services, at [email protected] or (856) 250-8718.
Transitions Program is located at 1256 Marlkress Rd, Cherry Hill, NJ 08003.