Summit Oaks Hospital is Accepting Military and their Families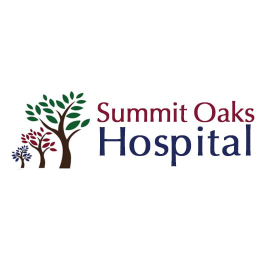 Specialized Behavioral Healthcare and Addiction Treatment
Summit Oaks Hospital is proud to be a Certified TRICARE® Network Provider
Call 800-753-5223
Adult Inpatient Services

Drug and Alcohol Detoxification Program

Drug and Alcohol Rehabilitation (short-term)

Adult Outpatient Services

Psychiatric Programs: Partial Hospitalization and Intensive Outpatient

Dual Diagnosis Programs: Partial Hospitalization and Intensive Outpatient

Substance Use Programs: Intensive Outpatient

Telehealth services available
Find out if we can help your patients. 24 hours a day, 7 days a week, call 800-753-5223.
Insurance

We accept most major insurance plans including TRICARE® and Medicare.

Please call us for more information.

TRICARE® is a registered trademark of the Department of Defense, Defense Health Agency. All rights reserved. Physicians are on the medical staff of Summit Oaks Hospital, but, with limited exceptions, are independent practitioners who are not employees or agents of Summit Oaks Hospital. The facility shall not be liable for actions or treatments provided by physicians. Model representations of real patients are shown. For language assistance, disability accommodations and the nondiscrimination notice, visit our website.