ChiMoDa Yoga Wellness Space
(732) 877-5941
Woodbridge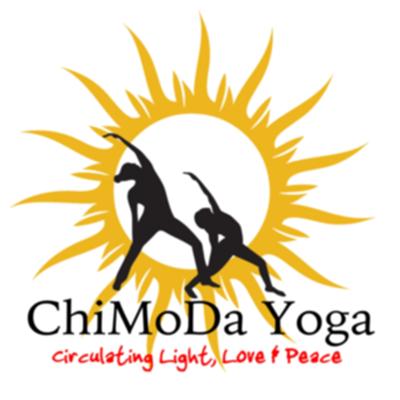 Kesha Wiggs has enjoyably served the Mental and Behavioral Health Community for over 20 years, inclusive of wraparound services, case management, counseling, family support, teenage girls mentoring program, juvenile justice & DDD community. ChiMoDa Yoga's Health and Wellness program provides added benefits to her practice offering services & sessions to support individual and group services to Families, Children, Employers, Schools ,Youth who are being treated in Out of Home Placements, 1:1 Wellness Counseling & more.
Her knowledge and experience allow her to offer variations and modifications to a multi-generational group customizing yoga to fit everyone's needs despite their gender, physical limitations and/or disabilities
Kesha is the Founder of ChiMoDa Yoga, LLC, ignited as a push to increase wellness to Women, Children & Families. Her efforts to offer accessible healing options includes a variety of workshops & community sessions to expand "Wellness Routines" to reduce Obesity, Diabetes, High BP and more. These health issues may be directly related to emotional and mental health challenges at home, school, work, and community.
Kesha prides herself as being a part of the solution to address the existing problems, such as economic barriers, lack of healthcare, mental and educational challenges etc. With a master's degree in Human Services along with various Yoga Certifications in Children's Yoga, Meditation, & Energy Healing, her (W)holistic approach to Wellness is uniquely tailored for every "BODY" no matter your age, size, identity, cultural or religious background.

Eligibility
Preregistration and/or Contracted service
Age Groups

Children
Adolescents
Adults
Seniors

Community Services

Arts & Recreation

Community

Education

Employment / Training

Family & Support Services

Legal / Advocacy

Seasonal Programs

Health Services

Behavioral / Mental Health

Crisis / Safety

Intellectual and Developmental Needs

Medical

Treatment Services

In-Community Services

Outpatient Services

Treatment Settings

Detention Center
Home
Hospital / Clinic
Hybrid
In Community
In-Person
Office / Practice
Outpatient, Hospital / Inpatient
School
Shelter
Telehealth

Payment Options

County Funding
DCP&P Contracted Service
Managed Care
Self Pay
Sliding Scale / Payment Plans
State Funding
State-Public Contracted Service
System of Care (CSOCI Medicaid / FlexFunds)
Last Updated: 01/07/22