Art of Living Celebrates International Day of Yoga (FREE)
Sunday, June 23, 2019
7:00 AM - 9:00 AM
Edison
This event has already occurred!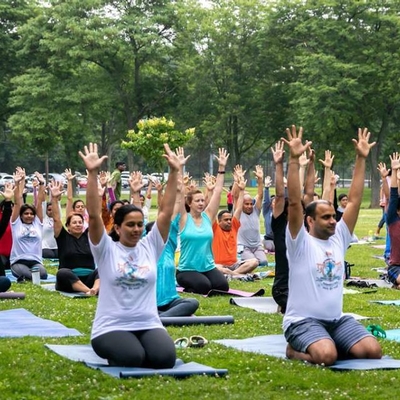 As part of International Day of Yoga celebrations, you are invited to be a part of "Yoga Festival" a global initiative by The Art of Living Foundation on June 23th @ Roosevelt Park, Edison, New Jersey 08837.
Our mission for the June 23 International Yoga Day event is to bring people to the depth of yoga so they may find a path to find themselves. Our vision is that whoever comes to these events leaves happy - having had an experience of themselves.
Visit Event on Facebook: https://www.facebook.com/events/862485860782335/
Age Groups

Children
Adolescents
Adults
Seniors

Community Services

Arts & Recreation

Community

Family & Support Services

Spiritual / Cultural

Payment Options
Last Updated: 06/05/19