CALENDAR OF EVENTS: Bayside Family Success Center of Perth Amboy

10:00 AM - 9:00 PM
Meets Weekly
Perth Amboy
This event has already occurred!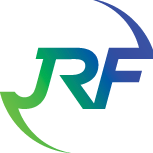 Jewish Renaissance Foundation, Bayside Family Success Center of Perth Amboy
Family Success Center (FSC) is community based. Family centered neighborhood gathering places where any resident of Middlesex County can go for support, information, and services with parent leadership at its center. The purpose of the FSC is to enrich the lives of children and adults by making families and neighborhoods stronger.
The goals of the Family Success Center is to promote family well- being, link families to community services, empower and support families, provide culturally sensitive programs and help families identify and build on their strengths.
Programs and services:
Family Goal Setting
One on one meeting with Family Partner
Development of Family Success Plans
Information and Referral Services
Advocacy
Family Resource
Linkage to Health care services
Parent Education/Life Skills Training
Citizenship Classes
ESL Classes
Financial Literacy Workshops
Support Groups
Parent- Child Activities
Carzy2Cre8 (Arts & Crafts)
Sticky Fingers
Family Movie Night
All services and free and confidential!
The Advocates for the Community Taskforce is a voluntary collection of individuals assembled to supplement the governance activities carried out by boards or the management tasks carried out by staff. Their responsibilities will include:
To provide specialized expertise that may be missing from staff.
Serve as ambassadors building bridges into the community.
Survey the need for enhancing existing activities.
Bring in resources.
Conduct evaluation and oversight activities.
Help maintain accountability or meet demands of external constituents.
Bring in outside expertise linking the program to everything from grassroots community concerns to celebrities and potential funders.
Most Importantly, A.C.T. Members will be advocates of their community by collaborating with FSC staff in bringing much needed resources and information to their fellow community members. The A.C.T. meets the first Thursday of each month.
Age Groups

Children
Adolescents
Adults
Seniors

Community Services

Arts & Recreation

Community

Employment / Training

Family & Support Services

Payment Options
Language / Culture

Multi-Cultural
Spanish / Latino / Hispanic
Last Updated: 02/05/18