Project Feeder Watch at Plainsboro Preserve

Plainsboro
This event has already occurred!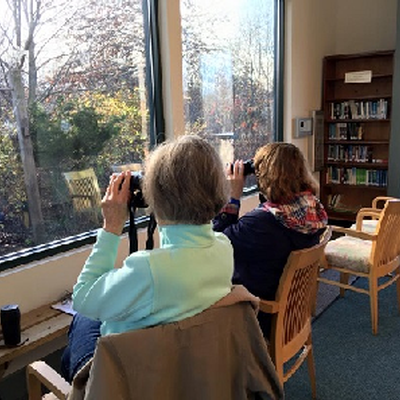 PROJECT FEEDER WATCH Saturdays and Sundays, until April, when the Center Building is open 12:00 – 2:00 (one hour session required) Each year, 15,000 people count birds at feeders for Project FeederWatch. With more than 1.5 million checklists submitted since 1987, FeederWatchers have contributed valuable data to scientists monitoring changes in bird populations. If you enjoy watching birds, we need your help, whether you are a beginner or a seasoned birder. Participating can take as little or as much time as you want—you decide! We invite you to be a FeederWatcher at the Plainsboro Preserve, one hour at a time. Only when the center is open can you participate in this.

Anyone who is 15 years old and older can volunteer on a weekly basis or at special events. Those who are younger than 15 years of age must volunteer with an adult present.
If you would like to join our team of dedicated volunteers, download the volunteer brochure above and email it to [email protected] today!
Age Groups
Community Services

Arts & Recreation

Community

Education
Last Updated: 02/26/18