Training: Understanding Autism Spectrum Disorder
Wednesday, January 16, 2019
10:00 AM - 12:00 PM
North Brunswick
This event has already occurred!
Please join us for an informative training on: Understanding Autism Spectrum Disorder
Individuals with ASD have complex and unique needs. Unfortunately, there is much misinformation about autism, so learning the facts about what the diagnosis entails and how it may affect each individual can assist you to maximize your effectiveness in arranging supports. Current research findings and diagnostic criteria will be explained in a clear and practical way along with general best-practice information on meeting these critical needs.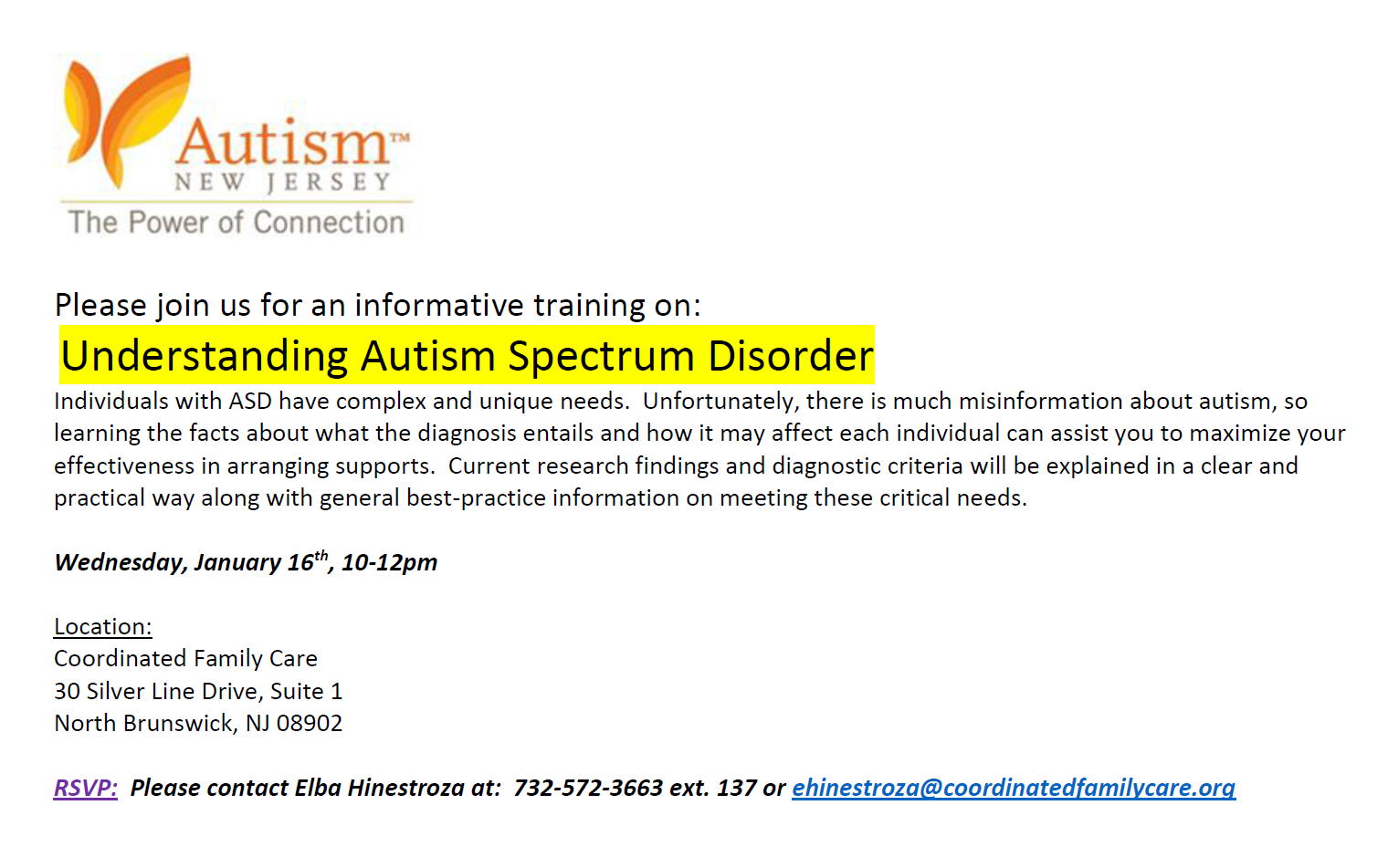 Age Groups
Community Services

Community

Education

Family & Support Services

Health Services

Intellectual and Developmental Needs

Payment Options
Areas Served
Last Updated: 10/05/18