Coordinated Family Care (CFC) Announces the 2017-2018 Resource Development Funds for Community Agencies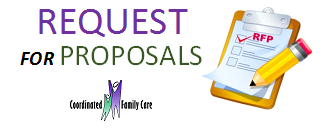 The Middlesex County Care Management Organization, Coordinated Family Care, is pleased to offer Resource Development Funds. This funding is available to community-based providers that are interested in expanding their ability to provide services that will include all children throughout Middlesex County who may or may not be involved in the Children's System of Care.

Download the application now (Link is on the bottom right corner).